Not all cookies are created equal..and believe me this Italian Double ChocolatePistachio Biscotti is at the top of the list. Trust me when I tell you that when it comes to food we Italians take great pride in our sauce (or is it gravy?), meatballs and biscotti…."you don't eat my biscotti you insult my family" seems to be inherent within our blood lines.  Hey fratello (brother)/sorella (sister), try them you'll love them!

Did you ever think that eating Paleo inspired dishes could taste so good?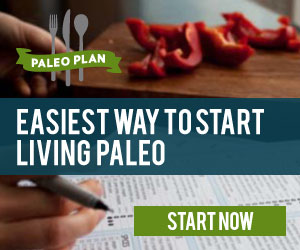 Heavenly Biscotti
2015-12-06 22:38:57
Heavenly Biscotti,,,double chocolate with pistachios!
Ingredients
Paleo Double Chocolate Pistachio Biscotti
1 cup almond flour
2 tablespoons arrowroot powder
2 tablespoons cocoa
3 tablespoons coconut flour
1/4 teaspoon salt
1/4 teaspoon baking soda
2 tablespoons honey
1 egg
1/4 cup chocolate chips
1/4 cup shelled unsalted pistachios
Instructions
1. Preheat your oven to 350°F.
2. In a medium sized mixing bowl, whisk together almond flour, coconut flour, arrowroot powder, salt, baking soda and cocoa.
3. In a separate mixing bowl, whisk together the egg and honey. Fold the wet mixture into the dry. Fold in the chocolate chips and pistachios.
4. Shape the dough into a rectangle (about 1/2 inch tall, 3 inches wide, and 6 inches long) and place on a cookie sheet. Bake for 15 minutes. Remove them from the oven and allow to cool for another 15 minutes. Use a serrated knife to cut the rectangle into strips, 1/2-inch thick, forming the biscotti. Lay each strip back on the cookie sheet cut side up. Reduce oven to 300°F and bake for 20-30 more minutes, until the cookies begin to turn crisp.
5. Remove from oven, and allow to cool completely.
My Healthy Paleo https://myhealthypaleo.com/
Thank you for making MyHealthyPaleo the fastest growing Paleo site on the internet!  We couldn't have done it without YOU!