Some people say that pizza is like sex…meaning that even when it isn't so great it still
is really good!  Okay, I admit it I'm addicted to pizza.  Really, growing up in New York as an Italian-American what options did I have?  Every corner on every street there was a pizzeria selling pizza by the slice how could you resist?  On Friday nights we couldn't eat meat so what were we to eat?…You got it, pizza!  Hanging out with my friends we would always wind-up at a pizza-joint.  It truly is the perfect food choice for luch, a snack dinner, left-over cold in the morning. Ah, the smell, the way you burn the roof of your mouth, seeing how long you can stretch the mozzarella, Fantastico!  But how can I satisfy my addiction while eating Paleo?…enter the Paleo Marinara Pizza!  Have a slice…you'll love it!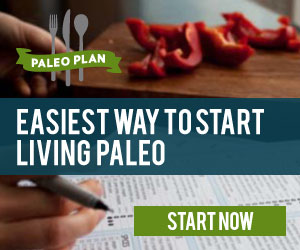 Hey Paisano, Paleo Pizza
2015-10-25 22:54:01
Serves 4
A delicious taste of Italy brought to you by everyone's favorite, Pizza!
Ingredients
Crust
1 small head cauliflower, cut into small florets (should yield about 3 cups once processed)
½ cup / 1.7 oz / 50 gr mozzarella, shredded
1 large egg, lightly beaten
½ teaspoon fine grain sea salt½ teaspoon oregano
pinch of ground black pepper
Topping
2 ladles of tomato sauce
3 tablespoons green olives, sliced
3 tablespoons black olives, sliced
1 tablespoon capers
1 tablespoon oregano
anchovy fillets (optional)
Olive oil as needed
Instructions
Directions
Preheat oven to 450°F and place a rack in the middle.
Line a baking sheet with parchment paper and grease liberally with olive oil.
In a food processor rice the cauliflower. Transfer to a microwave dish and microwave on high for 8 minutes, until cooked.
Place the cauliflower rice in a tea towel and twist it to squeeze out as much moisture as you can . This is very important. The cauliflower rice needs to be dry. Otherwise you'll end up with a mushy dough, not a crusty one.
Transfer the cauliflower flour to a mixing bowl and add egg, mozzarella, oregano, sea salt and pepper.
Using your hands, press the mixture onto the baking sheet and shape into a thin pizza "disc".
Bake for 15 minutes, until golden.
Remove from the oven and let cool for 5 minutes.
Spread tomato sauce evenly on the dough; top with sliced olives, capers and anchovies (if using). Sprinkle oregano on top and drizzle with olive oil. Bake in the oven for about 10 minutes.
Serve warm.
Adapted from Recipe Girl
My Healthy Paleo https://myhealthypaleo.com/